Background
Buried in the heart of Sussex is a stunning events venue called 'Balcombe Place'. Balcombe Place is a Grade II* listed building, constructed in 1856  with gorgeous views across the Ouse Valley. The incumbent family have spent the last few Yeats renovating the property. Every detail of the renovation has been done sympathetically and in keeping with how the property was in the early 1900's.
These days the house is used as an events space and offers the perfect venue for weddings and parties and we were there last weekend to cater for a very special couple who were getting married there.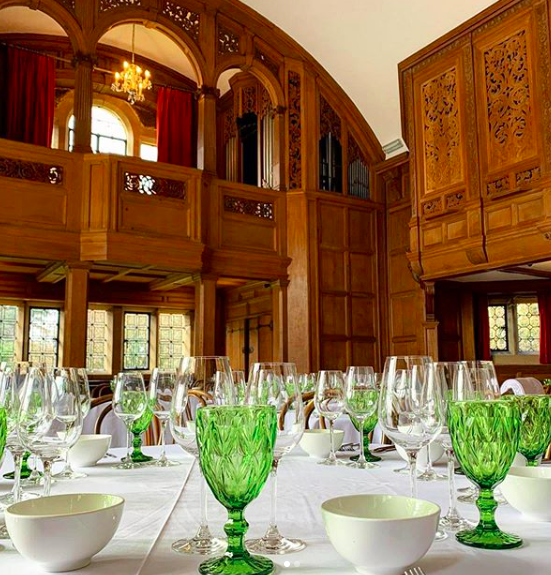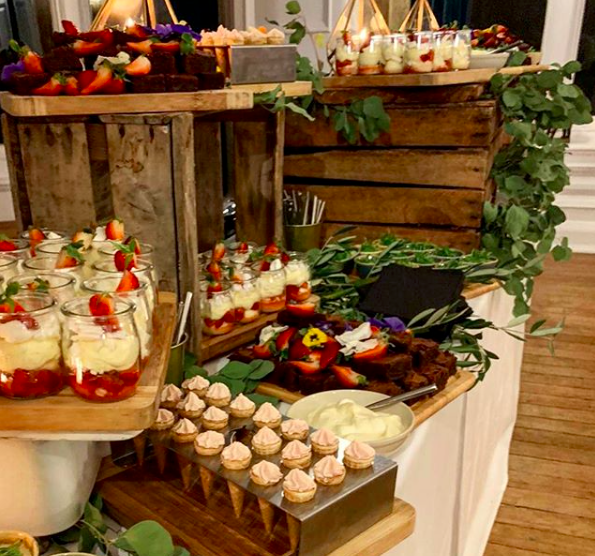 Brief
For this wedding, we were given the task of bringing two cultures together, with a simple yet elegant design. The attention to detail was amazing. Origami cranes were used as place settings, the perfect nod back to Japan. Glassware was chosen specifically with the decor of the room in mind. Magically, the weather obliged and the sun shining through the music room windows set the glassware off to perfection. And the food was all about a fusion of cultures and the use of space to enable guests to come together over food.
The Four Gables Award Winning Touch
This wedding was all about fusion and the canapés were the perfect place to set the scene. Think Cajun spiced tiger prawns, cucumber cups with duck and hoisin sauce and Thai spiced chicken kebab. Starters were very Asian influenced; sashimi tuna, ceviche of wild bass with lime and lemongrass, ponzu tuna and steamed chicken gyoza among others. The main course of lamb rump went down and treat and a selection of mini desserts such as lemon posset and Eton mess rounded off a delicious wedding breakfast. We loved the desserts were served on a table with the aim of bringing all of the guests together, and it worked beautifully.
Our job is to constantly review and refine our ideas to ensure we hit the brief. We were delighted with the feedback we received and are looking forward to being at Balcombe Place again soon.
A few words from the client
'Thank you for everything! We had the best day and the food and service was incredible… that Lamb, so many compliments…(and the) dessert table to die for! Thank you!'