Just before Christmas last year, local business Surrey Hills Coffee based in the foothills of Leith Hill, had a very special commission.  We had assigned them to produce a 'Four Gables' blend ready for the party season.  Surrey Hills Coffee are a relatively young business (they started out in 2014) and it didn't take them long to build a great reputation for fine coffee.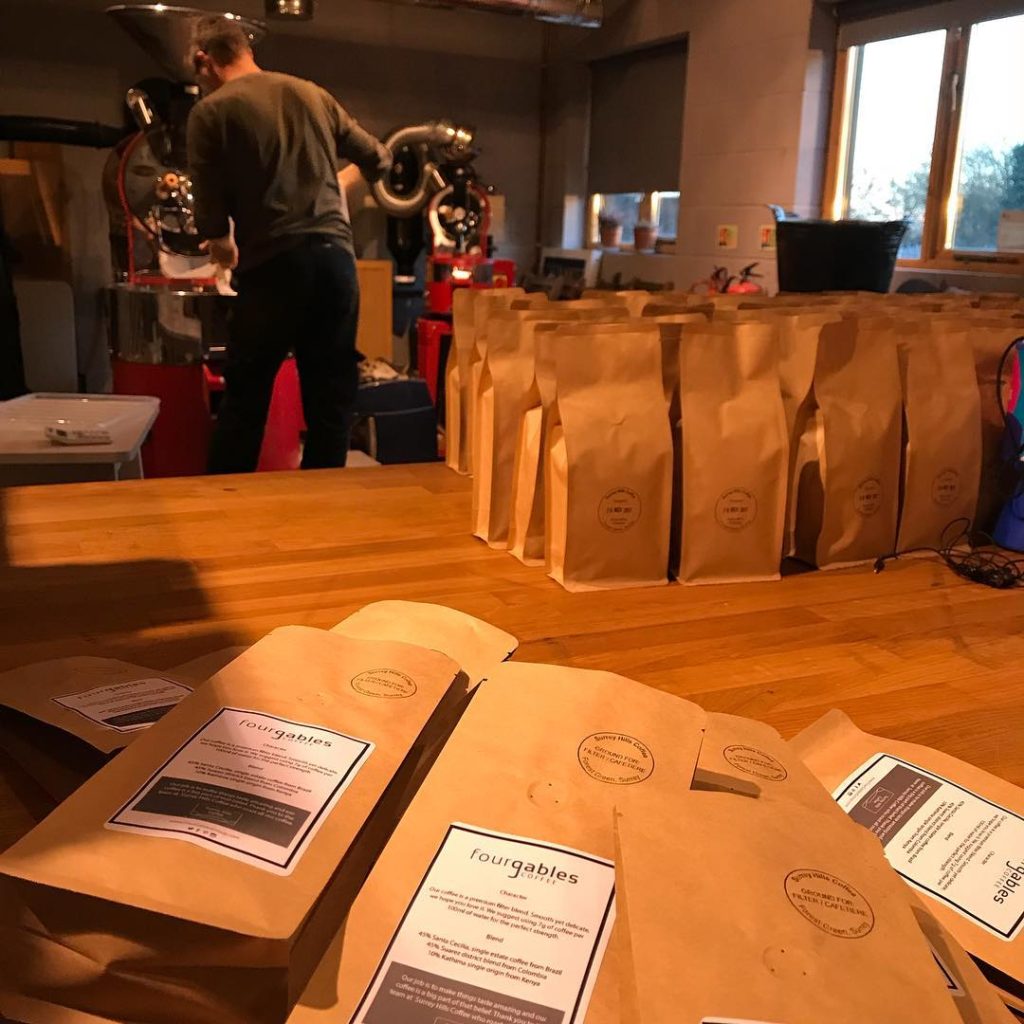 There has been an increase in roasters throughout Surrey in the last decade.  It's not surprising given the recent rise in the popularity of coffee in the UK and judging by the amount we drink, it's probably a good job that there are health benefits associated with your regular coffee habit.
In any respect, the reason for our commission was because coffee is a delicious full stop to an event.  As you can imagine, over the course of a year we serve a LOT of coffee.  We take as much care in sourcing the best coffee we can find as we do about preparing your meal.  The fact Surrey Hills Coffee are a local business and jolly nice people to boot is the icing on the cake.
For what it's worth, in curiosity (and researcher this blog post) we looked at the UK's most popular drinks.  Tea and Coffee feature heavily, unsurprisingly so.  Slightly more surprisingly, Gin was the other big contender.  Expect a blog post soon…