Food Academy
_
Cookery school on a smallholding
The cookery school on a smallholding… Yup, we know we are a bit mad and the video doesn't lie we might even rope you into feeding the pigs and lambs! We love the Food Academy and it is fair to say that we as chefs have as much fun taking the courses as you have attending, it is always great fun and we don't mind a bit of banter throughout the day.
We have recently changed how the cookery school operates, the main reason for this is because the other sides of the business have got so busy it is difficult to manage all aspects. We wanted to create courses where you could come along with a group of friends, family or work colleagues (courses of up to six people) and open a bottle of wine or two and have a great time making some delicious food. All the courses run from 10am to 3pm but we often do evening courses if that suits better, the courses are all priced at £130 per person – it is all as simple as that!
We have always kept the courses small and interactive, making between 6 and 9 recipes on each course. So, this all sounds like a great idea but how do I book? Really easy – send us an email or give us a call, we will find a date that works well for you and then the best bit is you guys can choose the recipes you want to make. However if you are looking for a little inspiration then take a look at the videos below to whet your appetite.
We look forward to welcoming you to the cookery school soon.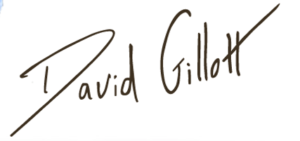 FUSION
East meets West in this class, with a selection of healthy dishes inspired by the cuisine of South East Asia, including Japan, Singapore and Thailand. Join us on our culinary adventure to the Orient with uncomplicated recipes designed around easily sourced ingredients. You'll soon be spicing up your home cooking with a touch of the exotic.
BBQ
Our BBQ course takes the ordinary and bland barbeques and teaches you to transform them into wonderful full-flavoured food to serve up to family and friends. We'll be using charcoal and gas on our small holding to create different ways of cooking such as smoking, grilling and roasting. Not only will this course be about the barbequing itself but we'll also let you into a few marinating secrets and beautiful sides to serve alongside the meaty mains.
INDIAN
Learn how to make fresh and delicious Indian recipes which will put any take away classic to shame. We will show you how easy it is to create simple yet impressive and delicious dishes and equip you with the knowledge of the basic ingredients and how to source them. Don't be overwhelmed by lengthy and difficult recipes, these dishes produce beautiful Indian Cuisine without the stress. A happy marriage of traditional and modern styles with inspiration from all over India.
FISH AND SEAFOOD
A healthy diet should include at least two portions of fish a week. With such wide choice, you need never be stuck in a rut, but sometimes it can be a challenge to ring the changes. On this course you'll learn a range of cooking techniques – including shellfish know-how – and prepare tasty dishes from family favourites to supper party sensations. We also teach you how to choose the freshest fish and save money by filleting your own. The bones make great stock.
PROFESSIONAL KITCHEN
Want to see how the restaurants do it? Always wondered how they produce dishes in minutes that take you an hour? In this course we will make some popular dishes that will give that wow factor but also let you see how to make it easy for yourself to do at home for any occasion.